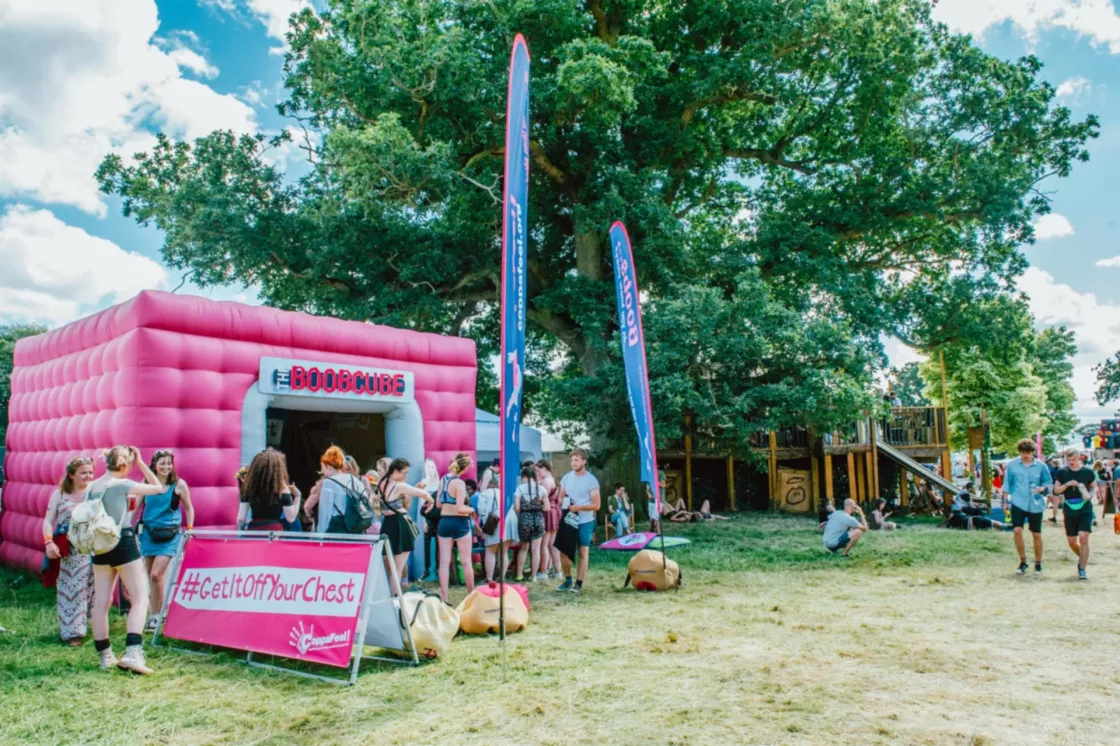 Those of you who saw the earlier years of the Summer Boob Tour may remember the magnificent Boob Cube. She travelled the nation to festivals, providing us with a place to talk to thousands of festival goers, an amazing tool to raise awareness of boob and pec checking and occasionally an emergency tent for the Boob team to sleep in!
Unfortunately after years of dedicated service the Boob Cube retired with grace in 2019 to pave the way for our new BoobMobile to roam the country spreading awareness.
The last thing we wanted to do was to send the Boob Cube to landfill and that is where the amazing team at Wyatt and Jack stepped forward to bring her back to life and continue raising awareness in a new way. They run an Inflatable Amnesty, taking broken inflatables and retired bouncy castles and repurposing them to create unique products we love whilst reducing waste.