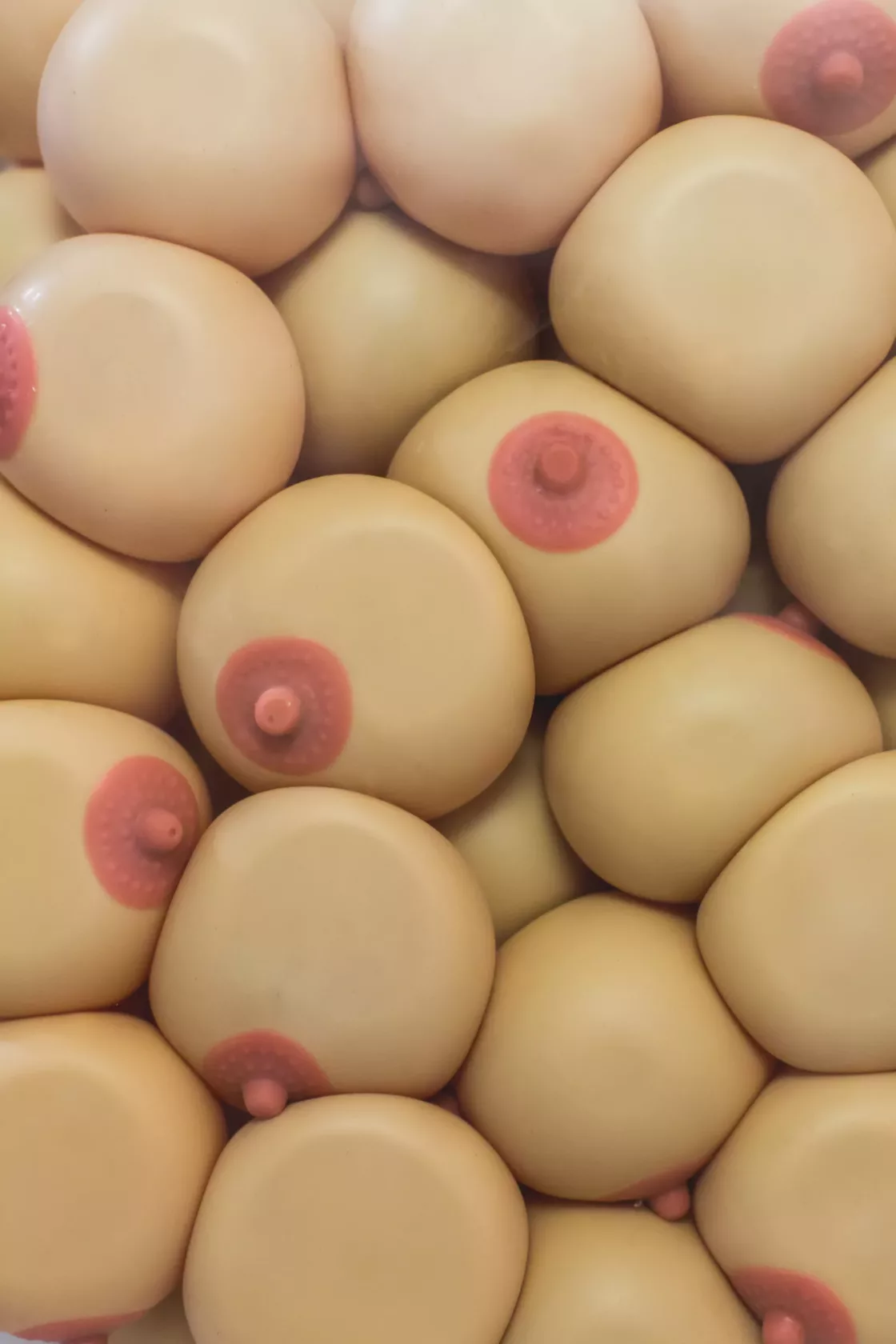 Your favourite products turned pink, Asda staff donning wigs and tutus, in-store boob theme decor.. 
Yep, you guessed it, it's Breast Cancer Awareness Month, Asda Tickled Pink style!
Breast Cancer Awareness Month (BCAM) takes place every October which gives us, alongside partners Asda and Breast Cancer Now, the perfect opportunity to share our chest checking message far and wide. 
Asda Tickled Pink is on a mission to make checking your boobs, pecs and chests, whoever you are, as normal as your Asda shop. And with your help, we're raising funds for breast cancer treatments, education and support. Together, we're putting breast cancer awareness on everyone's list. 
But enough about us, here's what to look out for this October..
Our brand new campaign 'The Real Self Checkout' encouraging anyone and everyone to check their chest
A range of products turned pink, with a percentage of the sale price going to CoppaFeel! and Breast Cancer Now.
A selection of George tees showcasing inspirational quotes from our amazing cancer community
In-store checking reminders plastered on fruit and veg, changing room mirrors, and anywhere else we can get our hands on
Asda colleagues and volunteers fundraising and raising awareness in store (look out for CoppaFeel! boobettes!)
Being able to make a donation to Tickled Pink through the self-checkout tills, and receiving your handy 'bra-coded' checking reminder receipt when you've completed your shop
A nationwide bucket collection on 15 and 16 October, remember to bring your small change!
Asda Tickled Pink is a partnership between Asda, CoppaFeel! and Breast Cancer Now working to reduce the impact of breast cancer on the lives of all people in the UK. Every October you'll see us shouting 'chest your chest!' from the rooftops (not literally, but definitely the aisle-tops) so keep an eye out for a totally tickled pink Asda store near you!