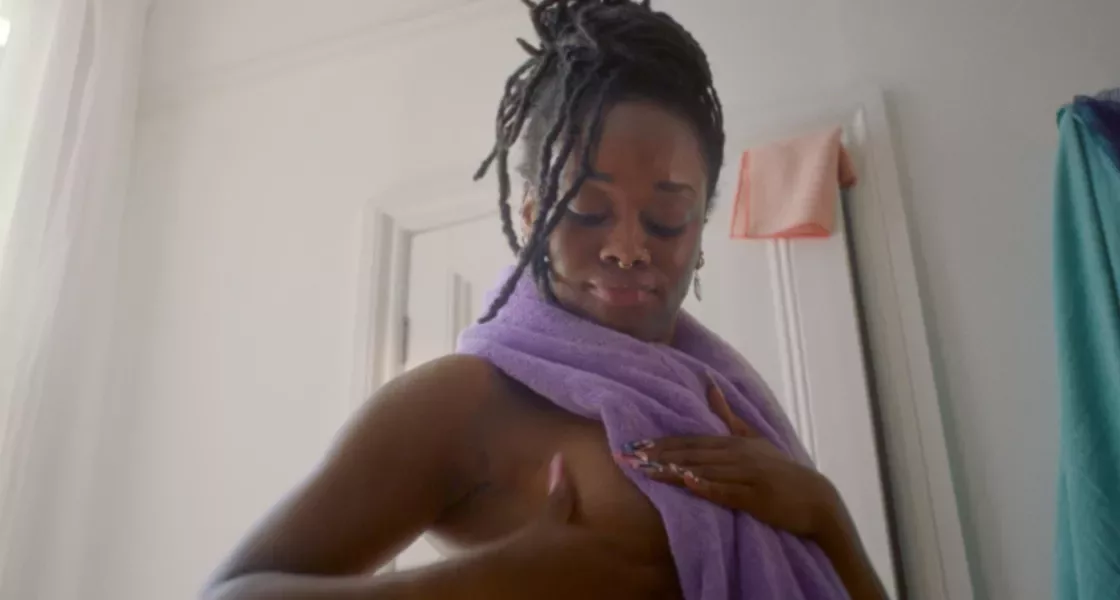 Get ready to embrace the power of positivity and empowerment as we introduce to you… *drumroll*… The Chest Checklist! 
We've partnered up with Black Women Rising, a community-led support project who were set up when their founder, Leanne Pero, discovered that mainstream cancer services were not inclusive enough in providing adequate support tailored to the Black and ethnic community. 
Driven by the need to redress lack of Black skin representation in breast cancer communications, The Chest Checklist aims to drive awareness and educate Black women on the signs and symptoms of breast cancer, empowering them to seek medical advice if they notice any unusual changes. 
We're aiming to tackle the problematic underrepresentation of Black skin in breast cancer awareness communities, and we couldn't be more excited to share it with you!
Our collaboration with Black Women Rising 
We've partnered with Black Women Rising to make sure our breast health content speaks to young people of colour. Black Caribbean and African women are more likely to be diagnosed with late-stage breast cancer, attributed to systemic failures and health inequities that lead to symptoms going undetected. 
96% of Black Women who have experienced breast cancer have not felt represented enough in the media" – Black Women Rising, 2023. The 100 survery
Together, we're addressing the stigma surrounding breast health discussions in the Black community and empowering Black women to take charge of their well-being!
It is no secret that Black women are twice as likely to be diagnosed with late stage breast cancer than our White counterparts, this is due to many factors including lack of awareness and education within our communities. Breast cancer doesn't discriminate. Like myself, when many of our members were diagnosed under 30 years of age, so please watch this video and become breast aware – it could just save your life." – Leanne Pero, Founder of Black Women Rising
Why Early Detection is 🔑
Early detection plays a vital role in increasing the chances of successful treatment, and self-examination is a simple (yet fun & effective!) method to detect any changes to your normal and getting to know your chest. 
The Chest-Checklist
Guess what? Taking care of your breast health can be a joyful experience! Our fun and body-positive, six-step guide is all about embracing those moments of routine and self-care to promote regular chest-checking. 
Set to Jorja Smith's 'Little Things' ('Tits' the little things 😉), and directed by award-winning director Tajana Tokyo, the content demonstrates how to check your chest from start to finish. 
So, whether you're getting ready to slay the day, dancing to your favourite beats, or indulging in some self-care, don't forget to include The Chest Checklist in your routine! 
*This project has been made possible with the provision of a financial grant from Gilead Sciences Ltd