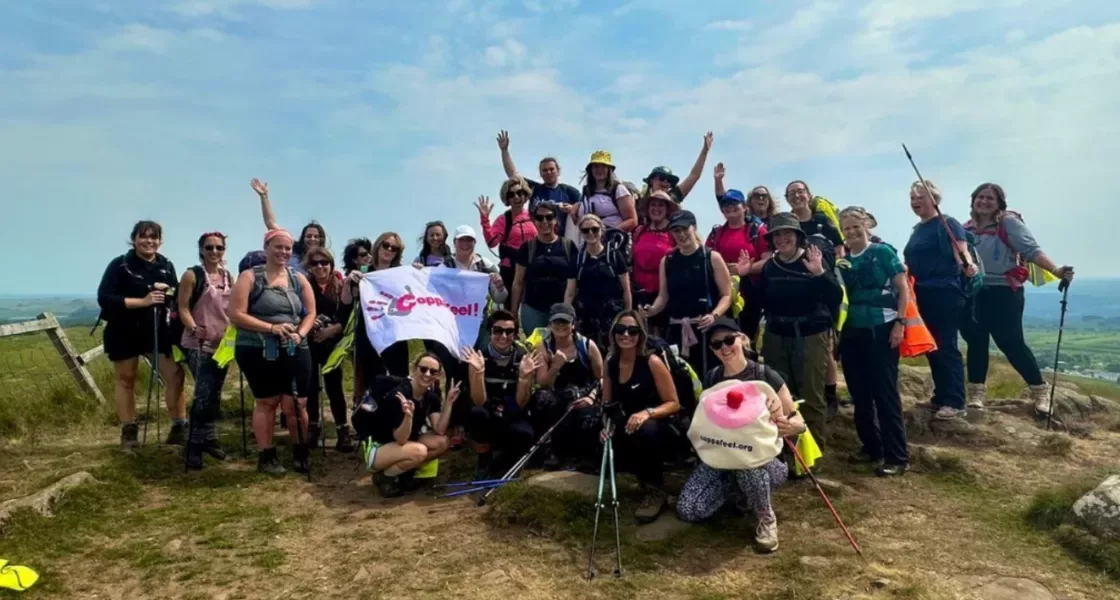 They've only gone & done it again..! Our CoppaTrek! queen Giovanna Fletcher, alongside team captains; Frankie Bridge, Ella Vaday, Sanam Harrinanan, Matt Willis, Emma Willis and Candice Brown, led 4 teams of trekkers to tackle (& defeat!) the rugged terrain of Northumberland! 
Our fa-BOOB-lous trekkers walked 100km over 5 days, all in the name of checking chests. Together they have raised over £370,000 (& counting!) to help us stamp out the late detection of breast cancer and ultimately, save lives. 
CoppaTrek! with Gi is made so special by our Trekkers. Every year we are blown away by the dedication of each and every one of them, putting their bodies through their paces, all to get people to check their chests regularly. You guys are absolutely legendary & we'd be lost with you (and our maps of course). 
Help our Trekkers reach their £400,000 target by donating below