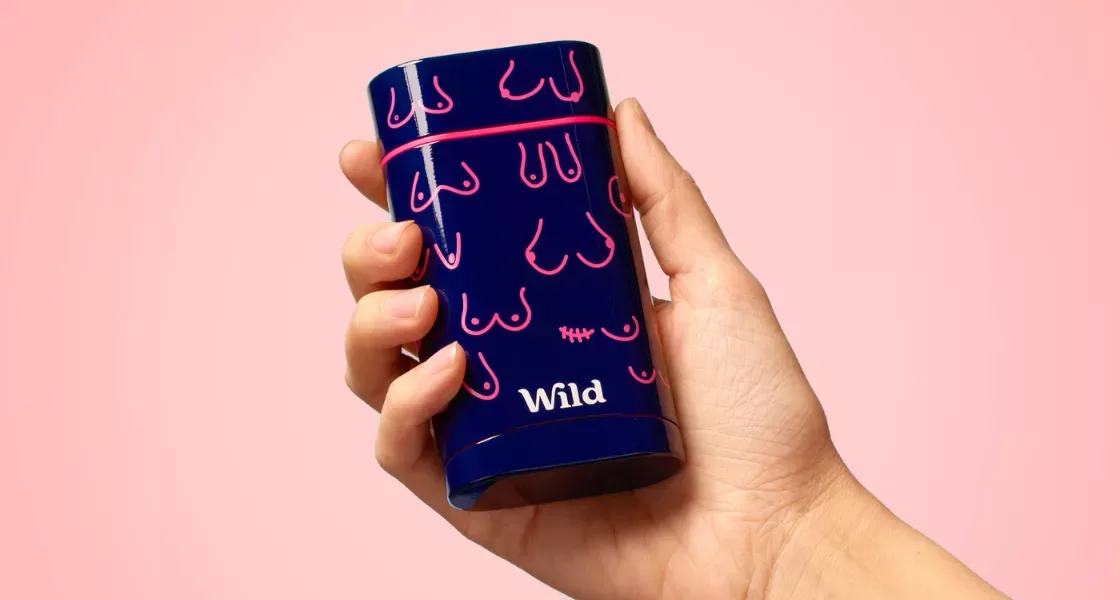 At CoppaFeel!, we want everyone to know that getting to know your boobs, pecs or chest can be fun and a natural part of your routine. So, we've partnered with sustainable natural deodorant brand Wild to spread this message far and wide and have a whole lot of fun along the way. 
Wild is taking a stand against single-use plastic in the bathroom with its range of refillable, natural deodorants. They care about the planet and their community, which makes them the perfect Brand Breastie.  
This month, they are encouraging us to 'swipe your pits, check your tits' with a new Boob Case. It's bold, eye-catching and with an important message behind it; so this collaboration is right up our street!