CoppaFeel! stands in solidarity with trans and non-binary folk.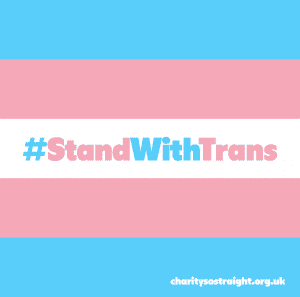 We are deeply saddened and concerned by the recent prejudicial comments made by the Health Secretary and fellow members of the government towards the trans community. We believe that everyone deserves to exist without fear of discrimination, this includes when accessing healthcare services. 
An inclusive approach is essential for our work; at CoppaFeel! we recognise that everyone has breast tissue and people of all genders can get breast cancer. Comments such as these are not only harmful, but it is often marginalised people, like the trans and non-binary community, who tend to face additional barriers to quality healthcare and poorer health outcomes.
With the rise in transphobic and trans-exclusionary rhetoric we must proudly stand up for human rights for all trans people and work even harder to support trans and non-binary folk with our work. All of us, regardless of our gender or how we identify, have a right to equality without fear of discrimination.
Along with our friends at OUTpatients, who deliver vital work as the UK's only LGBTIQ+ cancer charity, we have co-created checking resources for people who are trans or non-binary, and anyone else who wants to know about checking and changes during transition.
*Images from Charity So Straight's #StandWithTrans pledge.