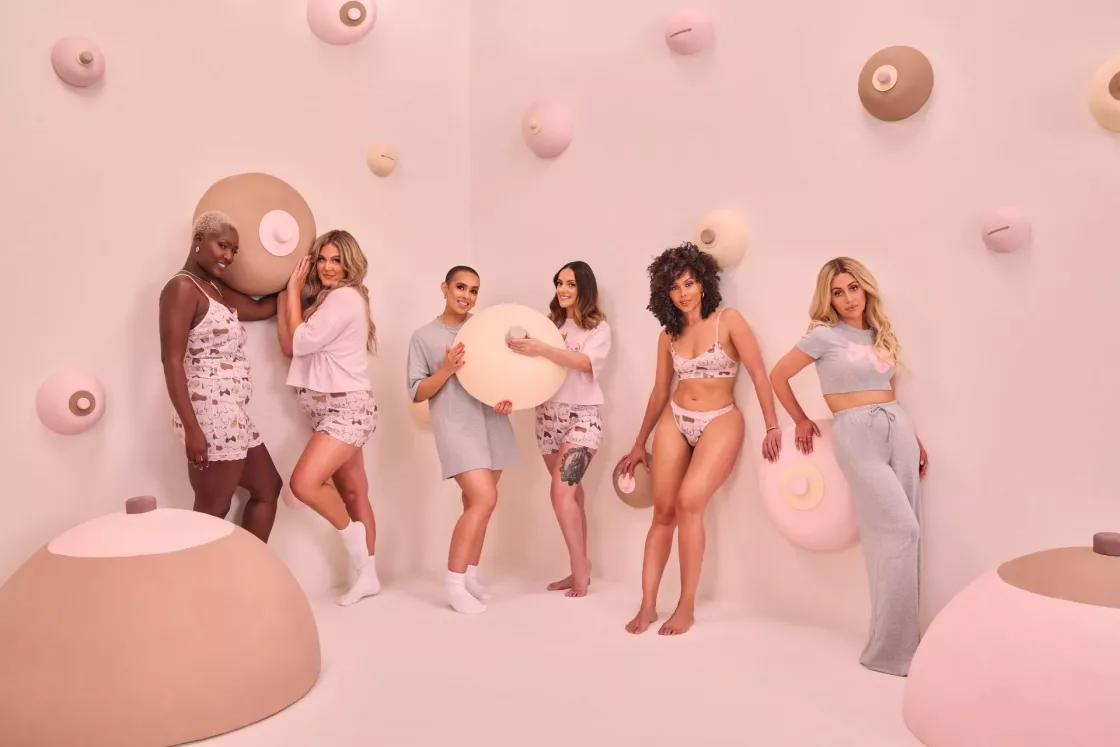 We're delighted to announce that once again for Breast Cancer Awareness Month we will be teaming up with PrettyLittleThing. 
The fabulous lot over at PLT have curated a collection to help raise awareness of the importance of checking your boobs, pecs or chest. It's time to get to know yourself,  and join PLT's girl gang of inspirational and strong women who are all on their own journey of striving to de-stigmatise, empower and educate everyone on the importance of checking your boobs regularly. 
You can elevate your sleepwear drawer with pyjama styles in matching short sleeve sets or nighties to keep your evenings cosy, cute and carefree with the PLT x CoppaFeel! bespoke prints. Or, you can love what's underneath with hot pink lace lingerie styles designed to spread nothing but body positivity. 
This 11-piece capsule collection is made up of nightwear, lingerie and accessories which have been carefully curated with a design inspired to showcase different boob shapes, sizes & colours; it's cute, coxy and the ultimate reminder to check your chest before bed.
The PrettyLittleThing collection is available now, and we're totally sold!