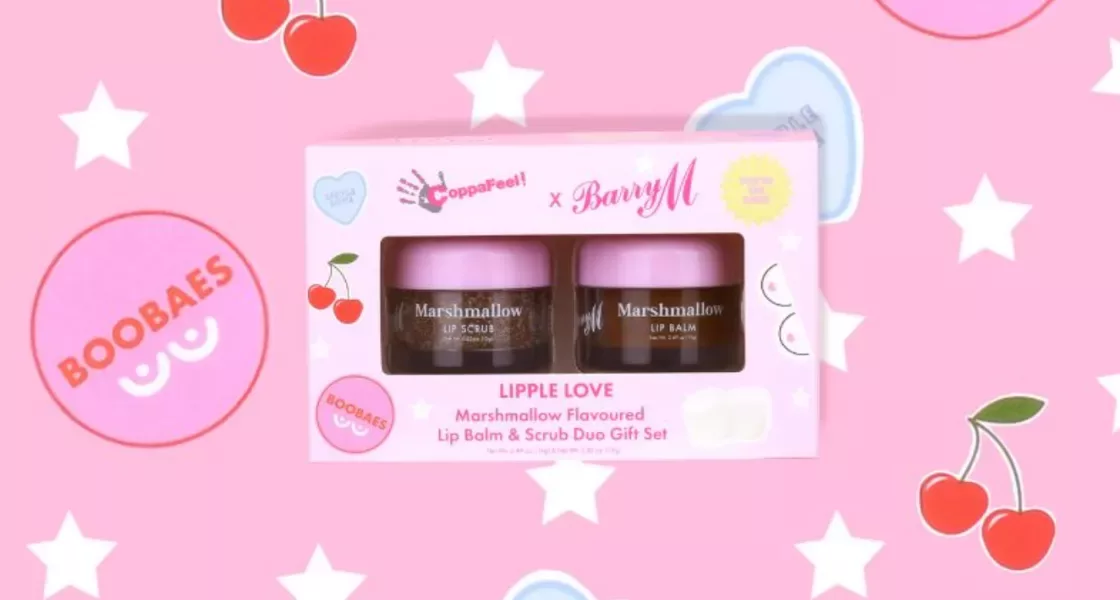 Barry M Lipple Love Giftset
Our long-standing Brand Breasties Barry M have launched a brand new product supporting CoppaFeel!, just in time for the festive season!
Their exclusive CoppaFeel! Lipple Love Giftset features an indulgent Marshmallow Lip Scrub and Lip Balm to prep, polish and perfect your lips. They're perfect for these chilly winter days and the cute packaging is covered in boob-checking themed stickers, making it the perfect stocking filler for your pal (or a gift for yourself, we're all about self-love here at Boob HQ!)
20% of the NET profits of each sale will be donated to CoppaFeel! (an expected donation of £5,000), so what are you waiting for? Pop one in your basket and spread our sweet chest-checking message far and wide.