200 legends, a collective of 39.3 miles trekked and over £70,000 (& counting) raised!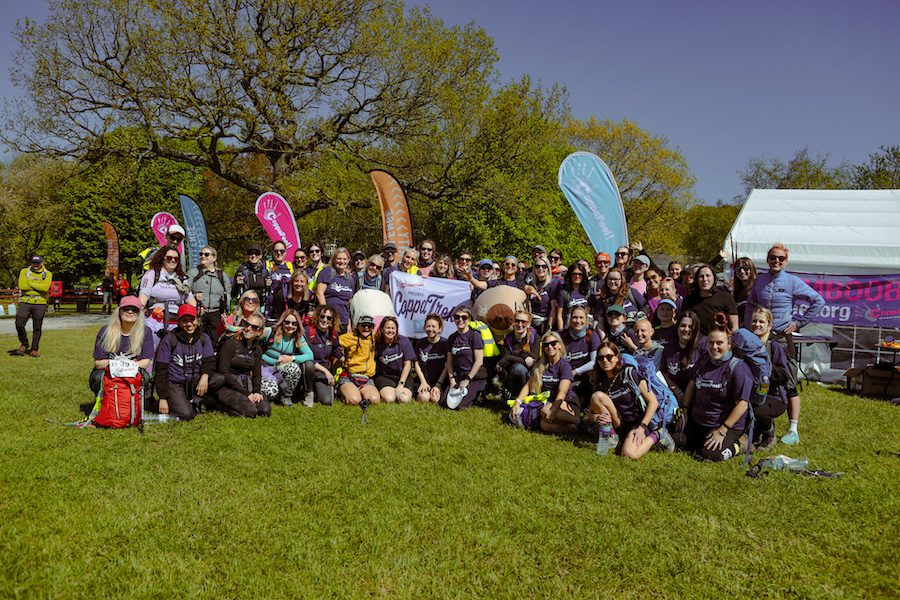 On Saturday, our group of alumni trekkers took on either a full or half marathon distance in the beautiful (but hilly!) Peak District. This trek was like no other; our trekkers had 1 day to complete their challenge – yes, that's right 12 hours to cross the finishing line. 
The group consisted of previous trekkers and their loved ones; all passionate about raising awareness of breast cancer and the importance of checking your chest. The alumni trek reunited past trekkers with old teammates, whilst they all banded together to create new long lasting friendships & memories. There was laughter, there were tears & maybe a few blisters or sore legs on the way, and we couldn't be more proud! 
Our alumni trekkers were joined by our incredible founders Kris & Maren, as well as trekking queens Giovanna Fletcher and Candice Brown. Thank you so much for keeping our trekkers spirits high and continuing to spread our life-saving message to get young people to check their chest.  
It's safe to say that everyone involved absolutely smashed it and our hearts are full of CoppaFeel! love.  
We wanted to say a huge THANK YOU to everyone who took part.
View this post on Instagram