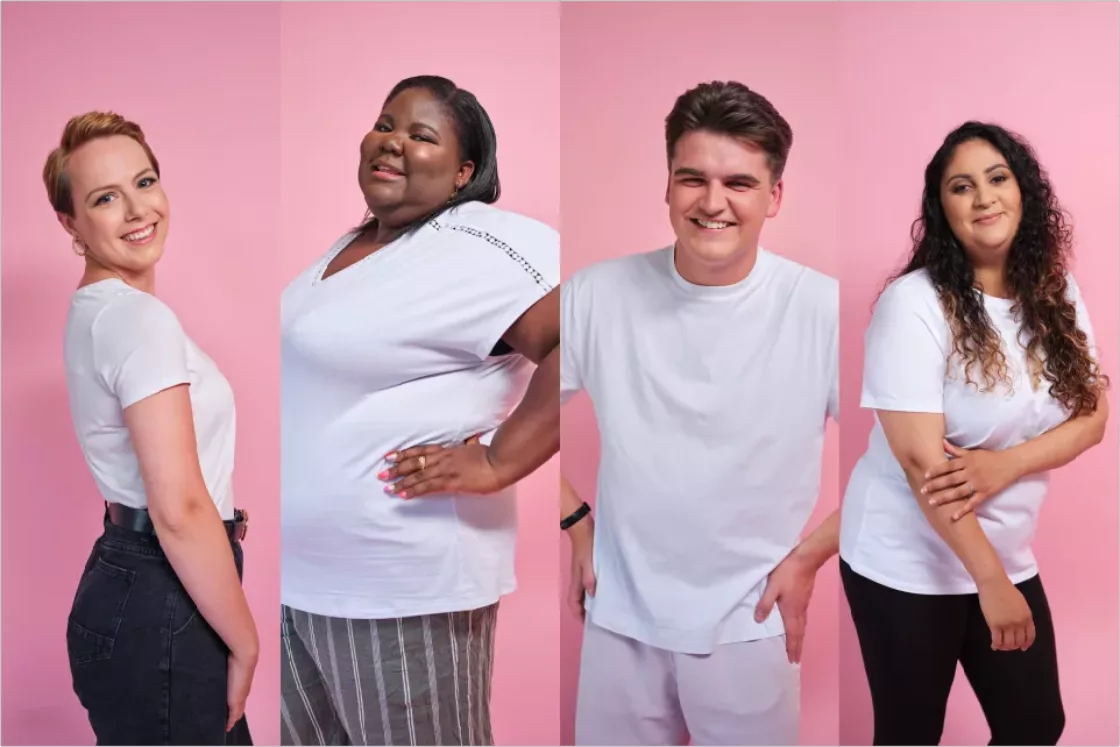 Self checkouts in supermarkets are becoming increasingly popular – but self checkouts (the kind where you check yourself out) are still really lacking. So we launched 'The Real Self Checkout' alongside our Tickled Pink partners, Asda and Breast Cancer Now, in store and online to encourage people to check their chests regularly.
Where can you spot the new campaign?
Various locations in Asda stores, such as the bakery and fruit aisles
Asda Community Champions and staff will be wearing 'bra code' tees
Around the self-checkouts – you can also donate to Tickled Pink here too!
In the car park
On the radio – you'll hear the self-checkout machines reminding shoppers to check themselves!
On your till receipt
Social media
But we didn't stop there, oh no!
Introducing the launch of The Real Self Checkers, a unique perspective from our fantastic communities to reinforce the narrative of how getting to know your boobs, pecs or chest could help save your life. Their stories really inspired us to check our chests, and we hope you feel the same. So bra-vo, Real Self Checkers, and without further ado…