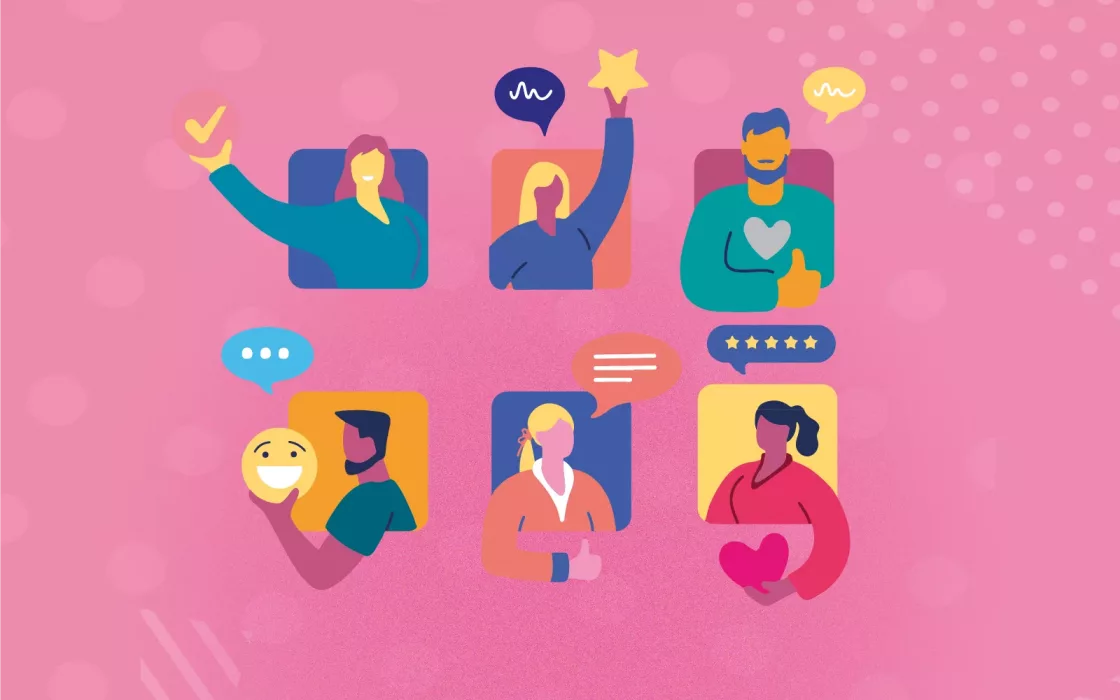 We've been spending some time investing in our team and now have some very exciting updates to share with you.
We know that when it comes to effectively reaching everyone with our breast health message, we have to build an inclusive culture amongst our workforce in order to make this happen.
We're proud to announce that we are officially a Bloody Good Employer! Over the last 12 (and a bit) months our team have been on a journey to promoting equality, diversity and the rights of all workers to be treated fairly. We have completed a four-step accreditation programme including team workshops, policy reviews, decking out the office with period products, wheat bags and an EDI library and, of course, creating a menstrual & menopause utopia for our team. We're so pleased to commit to creating fairer, safer workplaces for our team, and for all people who menstruate. 
Not only this, but earlier this month we kicked off our partnership with Black Young Professionals (BYP Network). Through partnering with BYP we are going beyond the standard EDI initiatives to really ensure our workplace is co-designed to not just attract, but actually uplift marginalised people. We're thrilled to be taking their Black Experience Course and join their mentorship programme so that we can truly invest in and champion Black communities both in our team and through our work with the community.  
When it comes to championing our team, flexibility has to be at the heart of our work so *drumroll please* we are also officially flexified! Yes, CoppaFeel! Received a FlexScore® of 77% after the CoppaFeel! team took part in a survey to score how flexible our workplace really is. We're thrilled to be repping the 9-day fortnight.
Last, but by no means last, we are also Disability Confident Committed. We're grateful to have hosted brilliant training from WhizzKidz, Sight Loss training with RNIB & d/Deaf awareness training. We have also been working alongside some generous individuals to hold us to account and ensure our office space is accessible and inviting for wheelchair users. We have lots more to do in this space, both internally & externally, but we're pleased to publicly acknowledge this commitment so that we can truly advocate for disabled people in our team and our community.
Of course, while we're proud to achieve these accreditations to demonstrate our commitment to this work, we're aware that accreditations alone aren't enough. This work is ongoing and while some of this work may seem shiny from the outside, we're working day in, day out, to support and advocate for our team so that we can be a leading example in the sector; building a workplace where everyone feels like they belong.