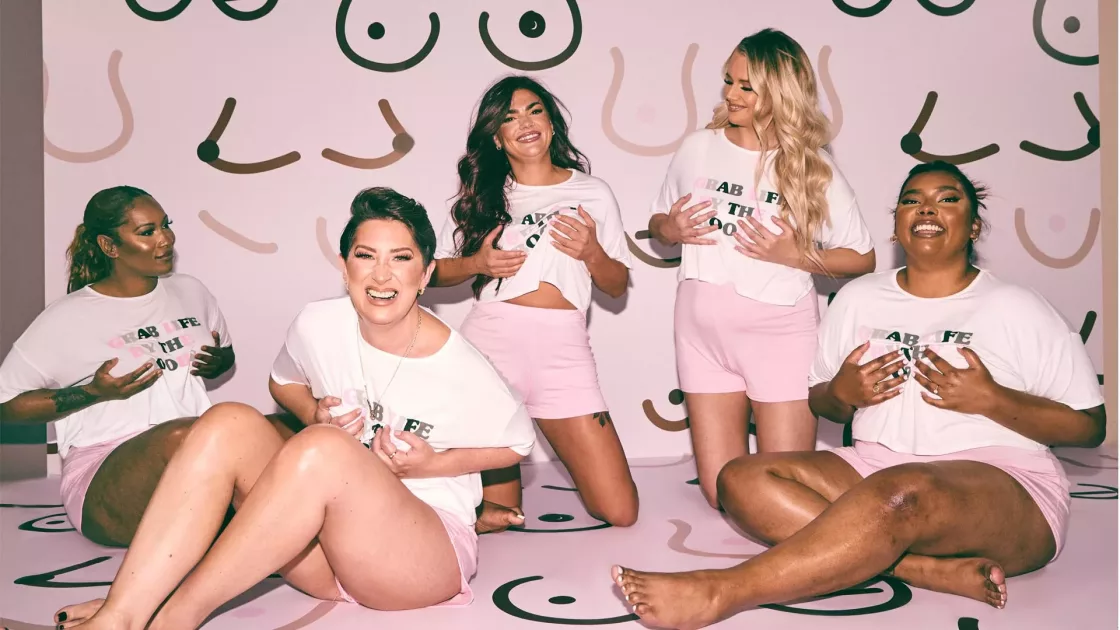 We're excited to announce that this breast cancer awareness month, we are teaming up with PrettyLittleThing, who are helping us to give everyone the best possible chance of surviving breast cancer.
PrettyLittleThing are launching an exclusive collection, as seen on their girl gang of inspirational and strong queens. PLT are striving to de-stigmatise, educate and spread nothing but body positivity. Whether you're loving what's underneath in underwear styles for the everyday, or kicking back in essential nightwear, we hope it reminds you to give your boobs some love.
The PrettyLittleThing girls have been through breast cancer and are here to share their stories rooted in self-love, courage and finding the strength within.
The PrettyLittleThing collection is available now so why not take a peek? (You could also take a peek at your boobs or pecs too!)