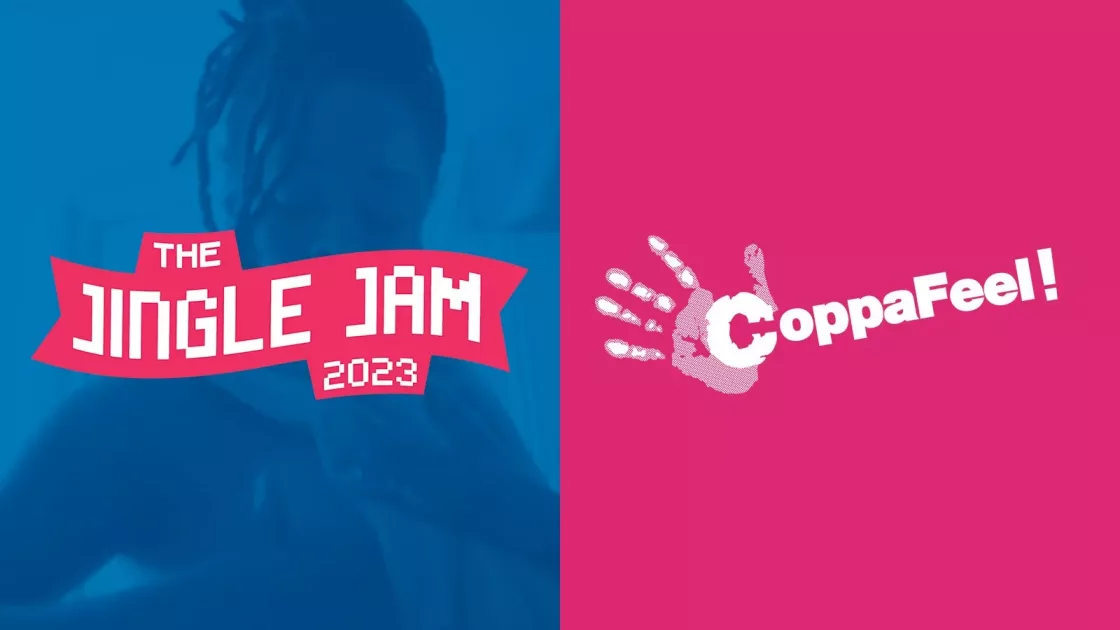 Hold onto your controllers, because we've got some exciting news that's about to level up your day!
Introducing the most epic duo since Mario and Luigi: We're so excited to announce that we've been selected to join The Jingle Jam 2023 charity event this December! 🎊🕹️ You heard it right – we're cranking up the fun and 'levelling-up' alongside the incredible Jingle Jam squad, known far and wide for their epic gaming marathons and charity fundraisers. Jingle Jam is the world's LARGEST charity streaming extravaganza and it's all about celebrating, gaming, and raising money for amazing causes. 
With the support of the Jingle Jam, we can continue getting the nation checking their chests: a pretty epic way to bring in the festive season! Remember – checking your chest regularly is just as important as mastering that difficult level. 
So, keep your eyes peeled ( and controllers charged!) across CoppaFeel!'s Instagram, Twitter, TikTok & Facebook on how you can get involved and more exciting updates to come on!