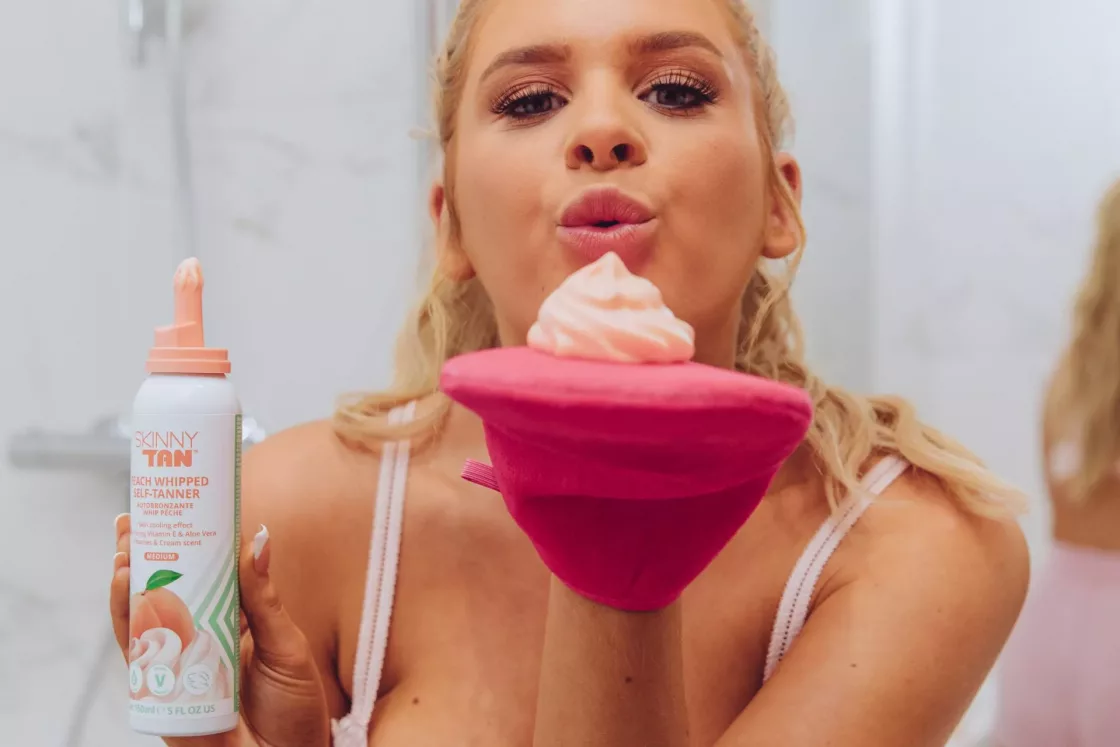 Stay peachy with our Brand Breastie Skinny Tan
Stop press! We're delighted to share that our brilliant partners Skinny Tan are supporting CoppaFeel! with the launch of their brand new Peach Whipped Self-Tanner.
Since we partnered last year, we've been spreading the message of getting to know your body whilst tanning. Now, you can purchase this brand new product, which not only looks great, it smells good enough to eat!
You can choose to purchase the tanner (for which a £1 donation will be made to CoppaFeel! for the whole of March), or even better, pick up the product in one of Skinny Tan's exclusive bundles.  Our personal fave is the Perfect Pair bundle, which contains both the Pink and Peach Whipped Self-Tanners and a mitt, with a £2.50 donation being made to support our mission.
So, what are you waiting for? Try it out on your next #TitsAndTanning Thursday!