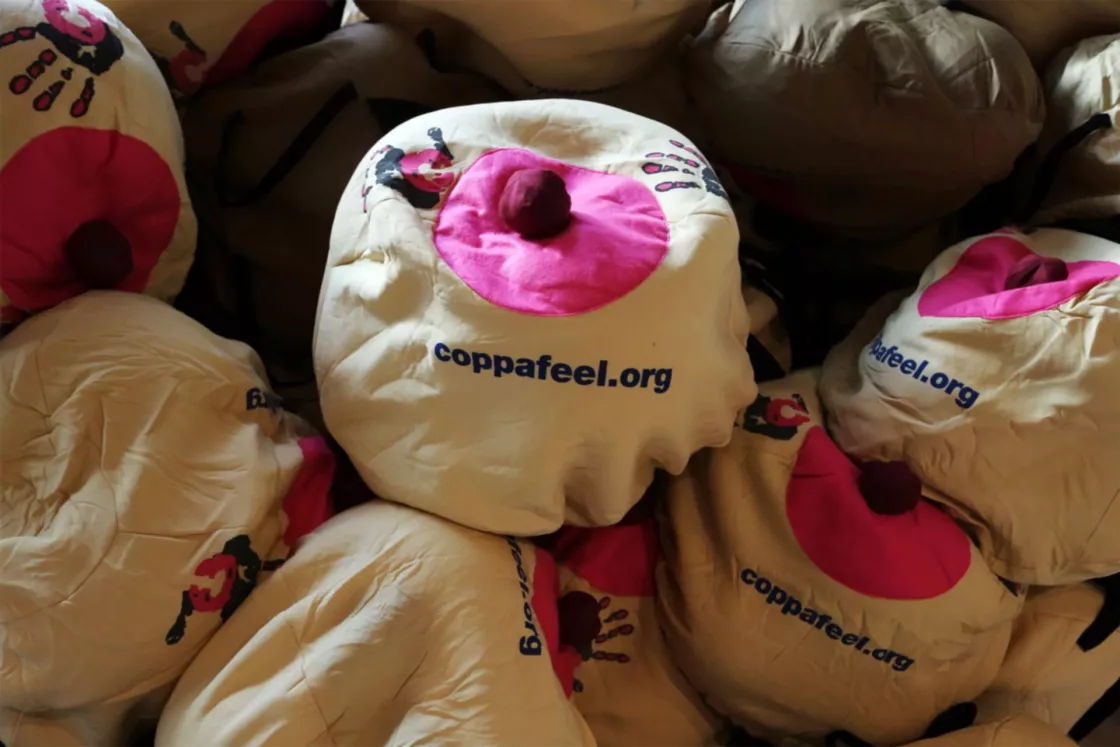 Give The Gift Of A Boob Suit
Donate £12 to give the gift of a Boob Suit, bringing to life an iconic CoppaFeel! costume to help us raise funds, the occasional eyebrow, and awareness of breast cancer in young people. 
How it works
Make a donation of £12 using the link below. Doing it this way means we will receive 100% of the money you donate, and if you're a UK tax-payer, we can claim gift aid on your donation too.
Once you've made your donation, we'll send you a downloadable PDF Birth Certificate as proof of your parenthood.
If you're giving it as a gift, we'll give you the option to order an A5 art-print for £3, so there's something to unwrap. For info on delivery (including Christmas delivery) just scroll down.