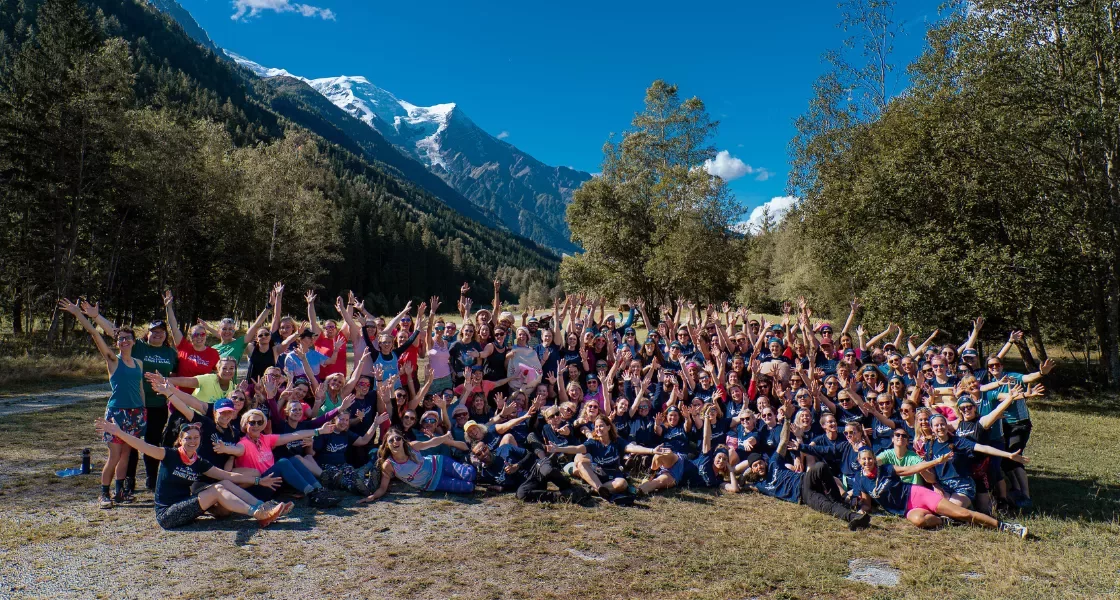 120 incredible individuals. 5 epic days trekking through the breathtaking French Alps with CoppaTrek with Gi!. An astounding £536,000 (and counting!) raised for a cause that's close to our hearts (and chests!). Now, that's what we call an adventure of a lifetime! 🏔️❤️🥾 P.s if you want to support these trekking legends, click here to donate to support. 
First and foremost, a massive round of applause, high-fives, and hugs to each and every one of our fearless trekkers. You folks are nothing short of legends! Not only did you conquer the mountains, but you've also been spreading the word about the importance of regular chest checks, knowing what's normal for your body, and advocating for your own health.
We've also got some incredible shout-outs to share. Our team captains, the fabulous quartet of @candicebrown, @p_wicks01, @mother_pukka, and @being_kelsey – you rock! These amazing leaders made sure their teams had the most unforgettable week amidst the stunning Alps. 
Let's not forget our heroes behind the scenes. A heartfelt thank you to the outstanding @charity.challenge leaders who ensured our trekkers' safety throughout the adventure. You are the unsung heroes of this incredible journey! And to our tireless team floaters, @itskellycrump and @thegailmuller, you kept spirits soaring high even at high altitudes. 
Last but certainly not least, we have to give a standing ovation to our patron and trek queen, none other than the incredible @mrsgifletcher. Your dedication and passion have made each journey unforgettable, and we can't thank you enough for pouring your heart and soul into every step we take. WE LOVE YOU! ❤️👑
Not to mention, the combination of our Hadrian's Wall Country Trek, Alumni Trek and our Mont Blanc trek has collectively raised a staggering £1,000,000 for CoppaFeel! We owe a million thank yous to every single person who has made this happen.  
We've got more adventures, more fundraising, and more chest-checking advocacy coming your way. Together, we'll keep climbing those mountains, conquering challenges, and making a difference. We can't wait to see what heights we'll reach next! 🗻🥾❤️
Keep your eyes peeled for all the thrilling updates, heartwarming stories, and opportunities to get involved. The adventure continues, and we want you right there with us, register your interest now for our next CoppaTrek! below.