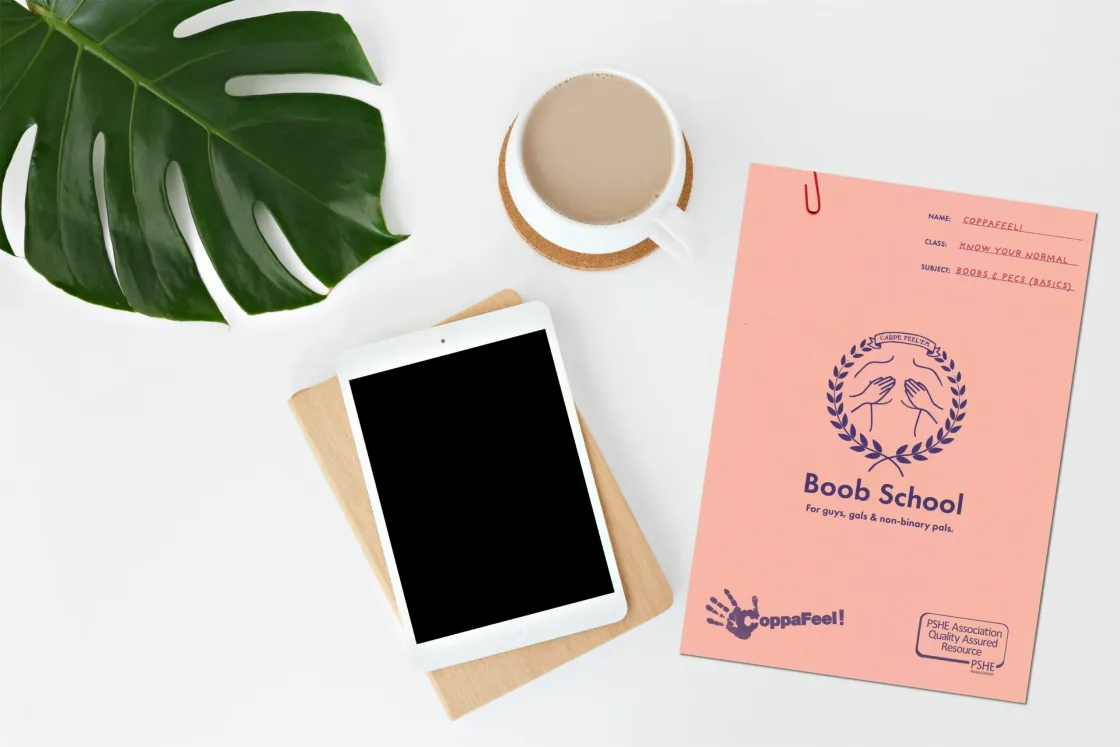 Welcome to Boob School!
Knowing your boobs could save your life and we can't think of a better reason to empower young people to get to know what's normal for their body. It's why we've created our brand new school pack to help teachers educate their students about breast cancer. It's a PSHE Association Quality Assured Resource and is the best way to get young people talking about their health.
Since 2013, CoppaFeel! has been campaigning for better health education and cancer education to be made a compulsory part of the national curriculum through their #RETHINKCANCER Campaign. Born from this campaign and a need for cancer education resources, we worked with our Education Advisory Group and teacher volunteers to create a school pack which aims to be an easy way to bring cancer education into the classroom, benefiting both the school curriculum and future health behaviours of young people.
We appreciate that teaching about breast cancer may not be an easy task. That's why with the support of Avon we've also created an online module that we hope will support you all the way and help you feel more confident in teaching about breast cancer. It's packed with information and useful links to help you deliver the school pack, and a reminder that you have totally got this!